COOPER RESIDENTIAL SERVICES knows real estate valuation in Rixeyville and Culpeper County
As licensed appraisers, we have the extensive education and competence to provide the level of reliable home value opinions that banks and national lending institutions need for home loans. With years of experience behind us, we're prepared to take on a variety of property types.
COOPER RESIDENTIAL SERVICES in Rixeyville can perform valuations for any of the following:

Mortgage professionals looking for an experienced Culpeper County appraiser

Unfreezing a locked HELOC (Home Equity Line of Credit)

Relocation coordinators that need a local Culpeper County appraisal expert

Deciding on your home's listing price whether you're a consumer wanting to do a FSBO or an agent assisting a homeowner

A reliable expert witness for court cases involving the value of a home in Rixeyville

Appraisal review: Getting a second opinion on a past appraisal in or around Rixeyville, Virginia

Challenging your home's assessed value if you live in an area where real estate prices have depreciated

Bankruptcy cases where the value of real estate in or around Rixeyville, Virginia is relevant

Documenting present or past market value

Obtaining a high quality floorplan sketch to enhance a real estate listing and depict an accurate reflection of a home's size

Asset division for divorce cases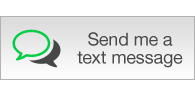 Today's Rates
| Mtg Loan | Rate | APR |
| --- | --- | --- |
| 30-yr Fixed | 3.94% | 4.07% |
| 15-yr Fixed | 3.36% | 3.54% |
| 1-yr Adj | 2.75% | 3.41% |
* national averages
More news...
This service is supplied by Bankrate.com and is protected by copyright and owned by Bankrate.com.
---